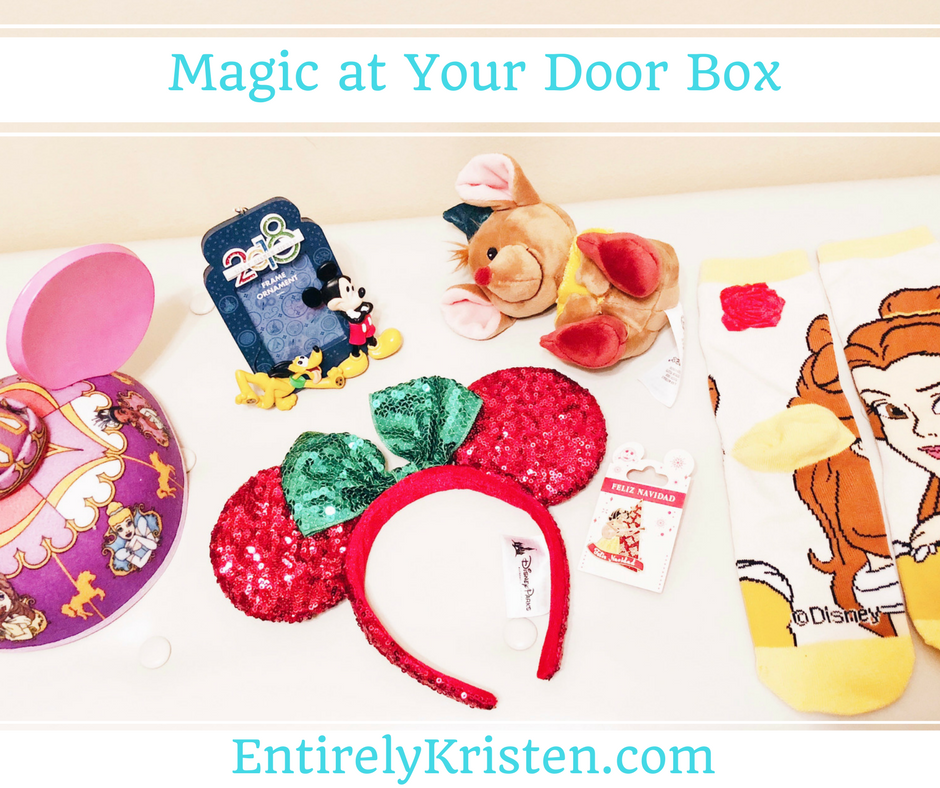 Hello Everyone!
I wanted to share a fun new Box I started to receive – it is the Magic at Your Door Box!
As many of you know we are going to Disney this year and are super excited about it.  A lot of my stuff may have a bit of a Disney theme to it because I'm honestly just so excited about our upcoming trip. It seems to be overflowing into every aspect of my life at the moment.
I've signed up for a few Disney Boxes because they are just getting me that much more excited but I must say that I think this box is my all time favorite one!
Magic At Your Door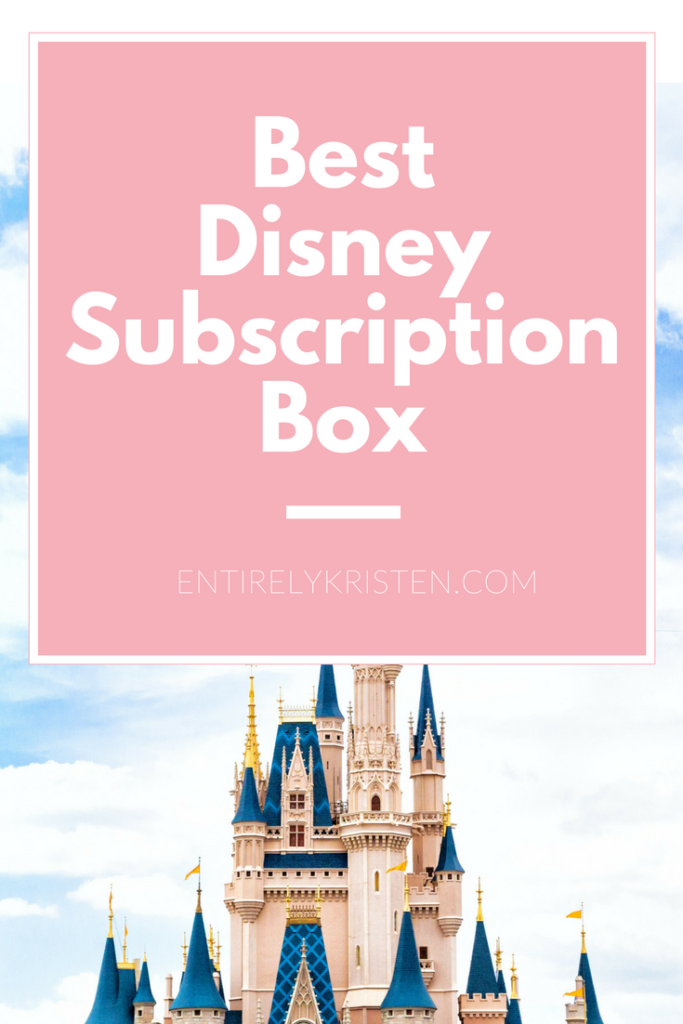 When you sign up for Magic at your door they send you an e-mail with a bunch of questions.  You answer the questions and the box is curated specifically for you with your answers in mind.  When I filled out the questions I answered for both myself and Baby Girl so we both could share in the fun of this box.
The box I signed up for was the Classic Disney Magic Box. When I filled out the questions I said that I didn't have a pair of Mickey Ears. So I was super hopeful that I would get a pair in my box and I did! They were the Green and Red ears that you get in the parks.
We also got a "Mickey Hat" as Baby Girl called it with Disney Princesses on it.  I cannot even begin to describe how much she loves this hat.  She has to wear it at least once a day!
I loved the Gus Gus plushy, both myself and my daughter love stuffed animals so this was super cute to see in the box.
The Christmas ornament frame with Mickey and Pluto for 2018 was so great! When I filled out the form I said we are taking Baby Girl to Disney for the first time in 2018.  So I love that we now have this frame to commemorate the trip with! This is what I mean – the Box is curated to you and it is just amazing!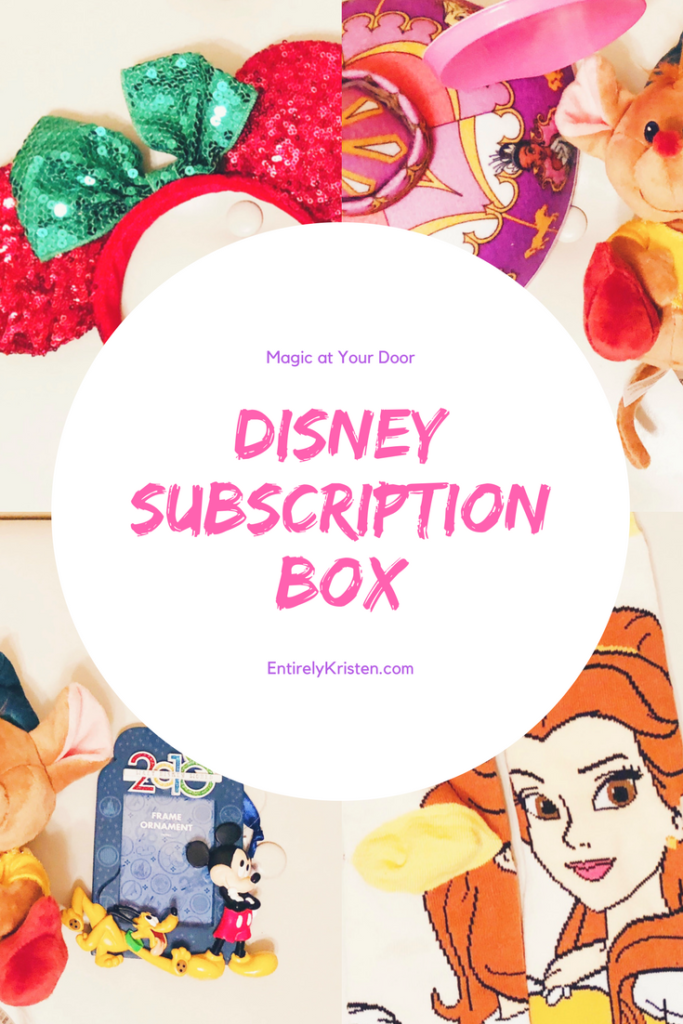 We also had a Princess Elena pin (big Elena fans over here), Moana coin purse and a Minnie Mouse Disney Junior Plate set for Baby Girl (she LOVES this plate set!)
Overall I am beyond thrilled with this box and I cannot recommend it enough.
I literally am so excited for our next box!
Want to watch the Unboxing:

Want to watch our Latest Weekly Vlog: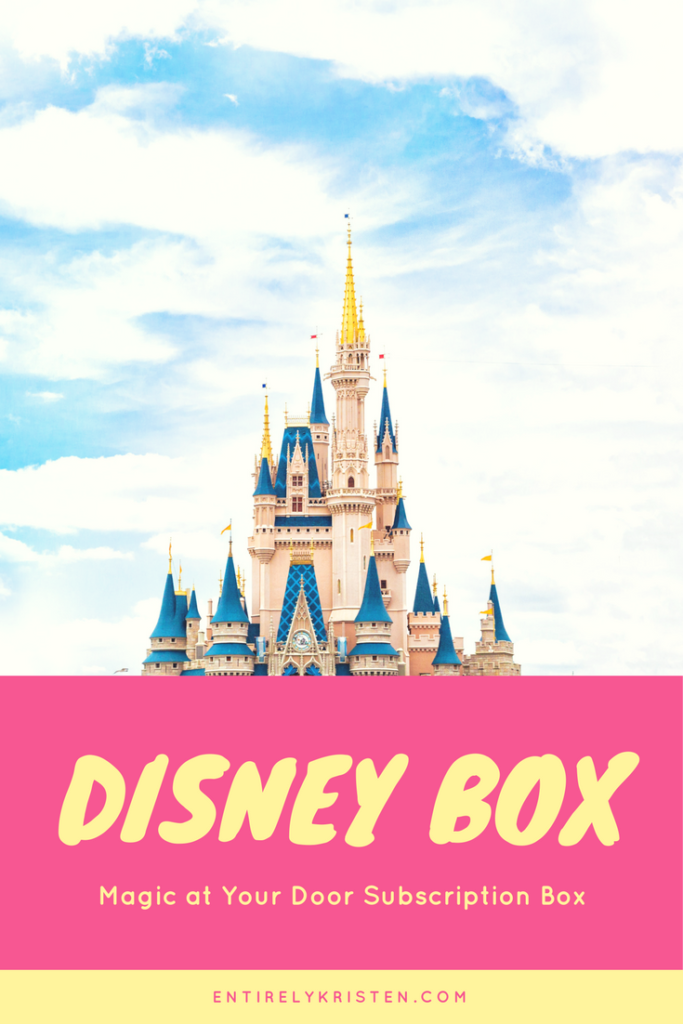 *Links are affiliate links*