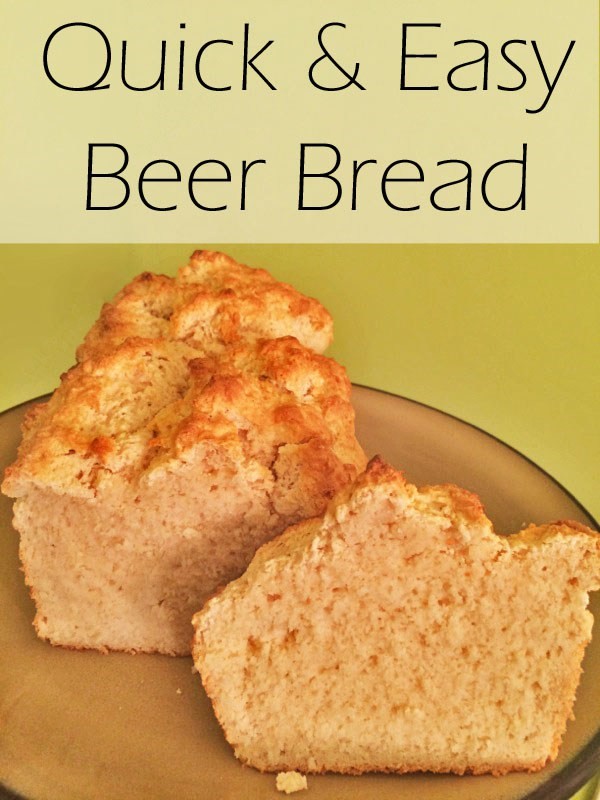 Hello Everyone!
I am sorry I've missed my Friday posts the last couple weeks.  Tons of snow and cold weather has come to town where I live and it aggravated my asthma.  I actually ended up in the Hospital the other night, but we finally have a handle on it!! So only posts I had previously scheduled were actually published!
But I wanted to share a fun and easy recipe for Beer Bread with you!
I LOVE Beer Bread and this is SO EASY to make and only requires 3 ingredients!  It's perfect to have when your having guests over (you can be like all the fancy restaurants and bring out some freshly baked bread before dinner!).  Or you can just snack on it (I do this more often than I should).
So for starters this is all you will need:
3 cups Self Rising Flour
1  12 oz can of Beer
1/2 cup Sugar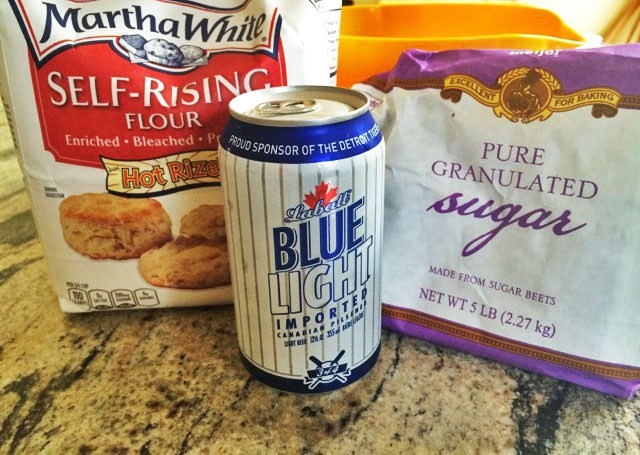 Preheat oven to 350 degrees
Mix together all the ingredients in a bowl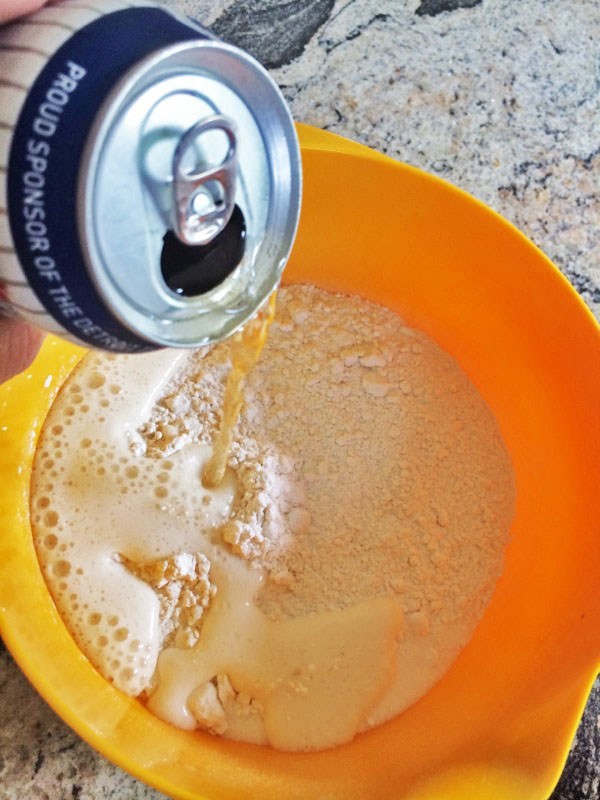 Put dough into a bread pan & remember to spray the pan!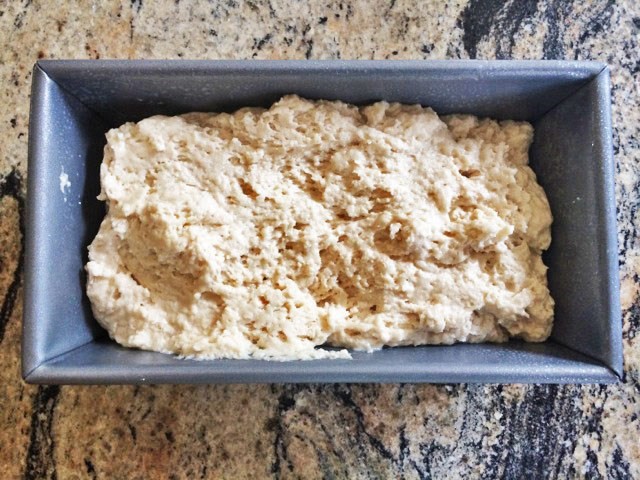 Cook for 45 – 50 min. (Depending on how it looks and how crunchy you want the top – check it at the 45 min. mark and decide from there) by the way the crunchy top is THE BEST!
Pull out of oven and Enjoy!