Hello Everyone,
I have a bonus post this week!
Here is a Giant Roundup of coupon discount codes for subscription boxes for the upcoming Black Friday and Cyber Monday Sales.
Links are affiliate links.
The one I'm MOST excited about is the Mickey Monthly Discount!! There are SOOOO many codes that I just wanted to upload a chart for you so everyone can eaisly find a box that might interest them.
All boxes that have a Black Friday Promotion going on are listed on this page, and the codes are below!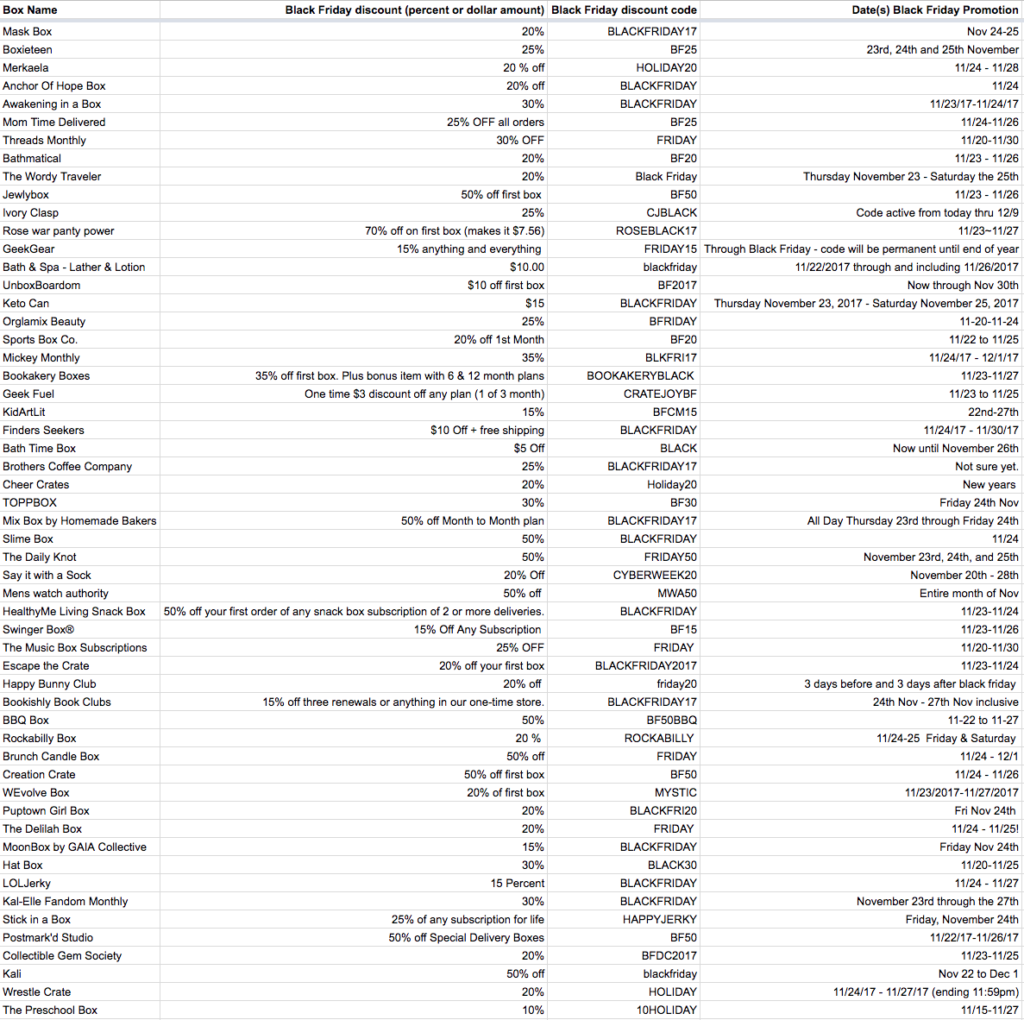 Then There are the Cyber Monday Deals – Some of these overlap and some don't.
The list of Boxes that are running a Cyber Monday Promotion can be found here and the Cyber Monday Codes can be found below.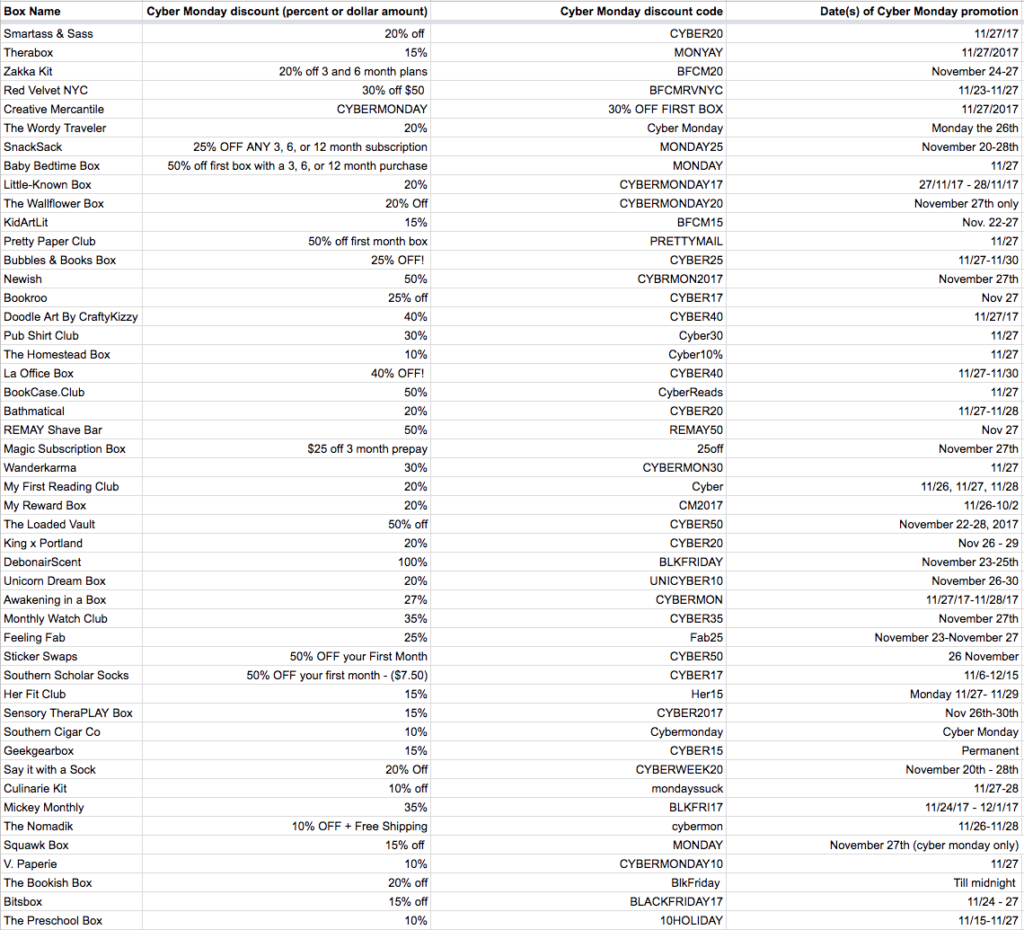 I realize this post is less than pretty when it comes to appearance – however it was the simplest way to share these codes with all of you!
*Links in this post are affiliate links*