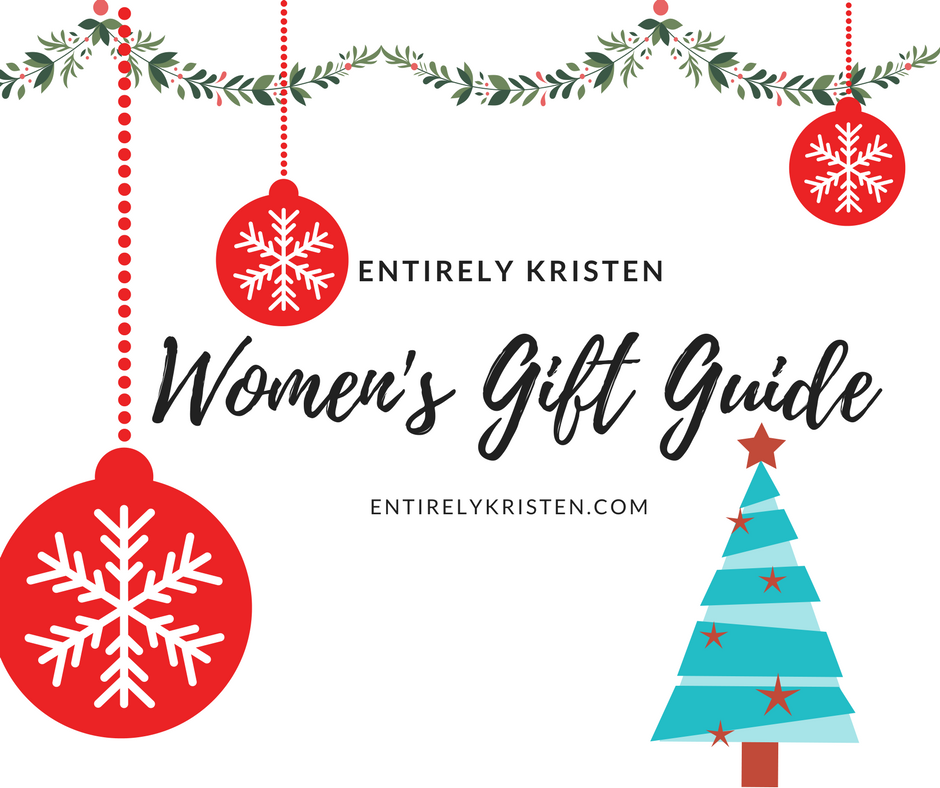 Hello Everyone!
I know many people need ideas when it comes to gifts for people so I wanted to make a post completely dedicated to gifts for Women!
Links are affiliate.
Obviously everyone has different taste but here are some ideas that I typically give as answers:
Subscription Box:
I personally am a BIG fan of subscription boxes but suggesting one specific box might not work for everyone (I personally asked my husband for a specific box this year!).  This is why I'm instead suggesting Cratejoy– you can search hundreds of different boxes and find one that fits with the person you are buying for plus you get to see real subscriber reviews!
Makeup:
There are some items of makeup you should avoid buying for others, like foundation, unless you know the exact shade they need.  Then there are items like Eye shadow Palettes that I think would fall into the *safe* category because of the versatility that a pallet offers. My favorite pallet is the Smashbox Photo Matte Eye because it's an all matte pallet! This is my new go-to eyeshadow pallet!
Nail Polish:
I did a post earlier about BeMe Nail Art pens and I still love using these – They are fun and allow you to be fashionable, creative and crafty all at the same time! If you use code "EntirelyKristen25" you will save 25% (this code does NOT compensate me in any way, it just saves you some money).
WetBrush:
I love my WetBrush – I honestly recommend this to everyone who has long hair because it is a game changer! You honestly can brush right through tangles with ease,  I have the pink version of this brush!
Spa Gift Card:
This is a great gift because it allows you to purchase some pampering, but still allow the ultimate decision of what exactly to have done up to the person you are giving the gift too.
Help:
So this sounds funny to say but in all honesty this would be my dream gift.  I'm a work at home mom, I literally always need help because sometimes things just get away from me (and nor for lack of effort).  My mom always used to say she just wanted a clean house for Christmas (although her house looked like a museum of pristine perfection compared to mine at the moment) I used to laugh and say – no what do you really want?….. but I get it now… that IS what she wanted.  So that is why it made my list, because if you ask someone what they want for christmas and their answer is something like "a clean house" or "a babysitter" or "just the ability to take a hot shower where I'm not racing against nap time to actually take it" ….. that person IS NOT JOKING … that is exactly what they want! The best part is that's a pretty inexpensive gift to give!
Hope this helps some of you! What would you have put on the list?