Hello Everyone!
Hope your week is off to a good start!
These are BeMe Nail Art Pens – which basically equate to nail polish in a fine tip pen! It's actually quite a clever product.
Story Time – I used to love to do fancy designs on my nails – way back in high school I would paint the flag on my nails every 4th of July – it always took WAY to long because the brushes were way to difficult to use to get the detail I wanted……so eventually I stopped doing it.
Fast Forward (more years than I care to admit at the moment) and I found BeMe Nails on instagram.  They had posted these awesome Halloween nails that I thought looked very cool!
Then BeMe Nails reached out to me to see if we could work together and they ended up sending me three collections of theirs to test out (the Breezy Collection, the Harvest Collection, and the Festive Collection).
These pens are actually quite cool – there are two colors per pen and each pen has the standard nail polish brush BUT they also have a fine tip pen that allows you to get SUPER detailed with your nail polish.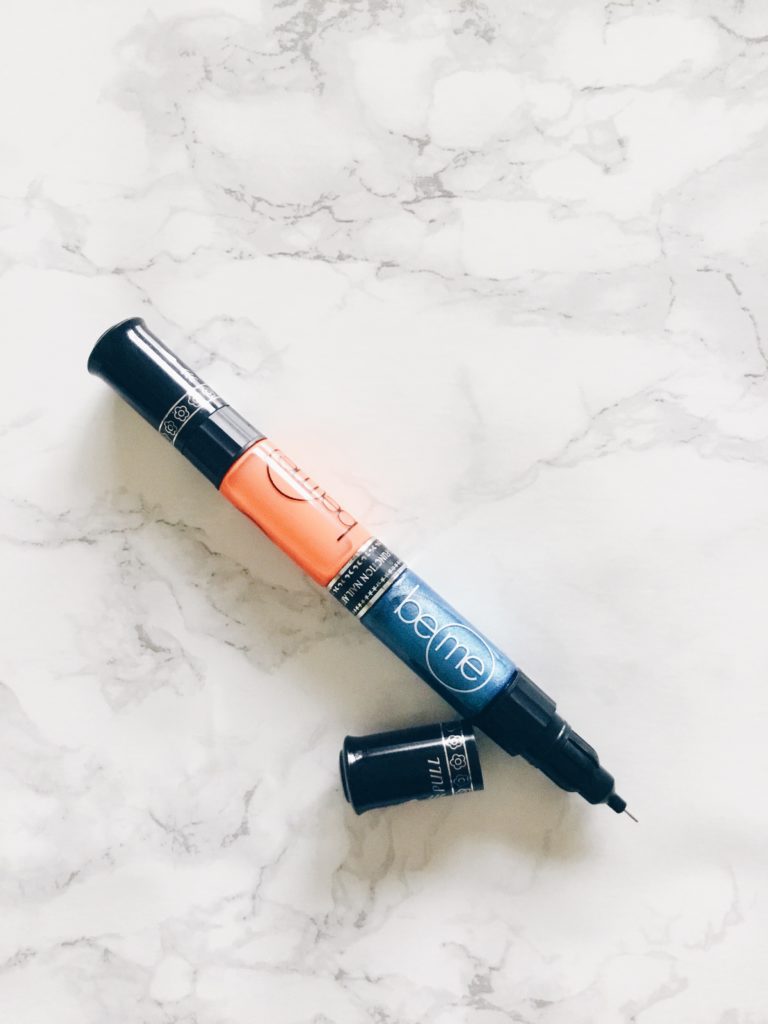 What I did was painted my nails a base color and let it dry completely! Then I did something simple – a pumpkin.  It's cute and perfect for fall.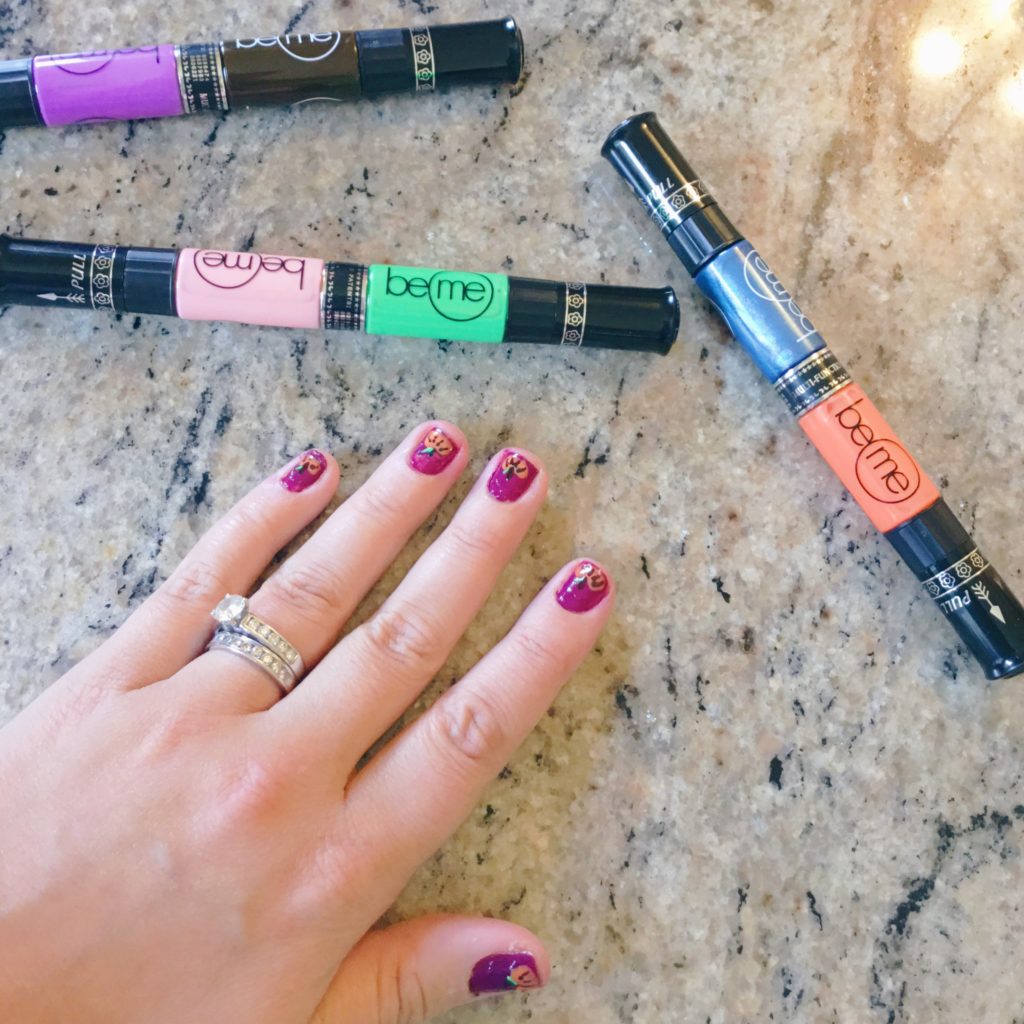 I couldn't believe how easy these were to use and I love how detailed you can get with them.  Now I just need to brush up on my drawing skills!
These have me super excited for all the fun Christmas designs that you can do with them! Plus I *may* try a Frozen Inspired design soon… I want to try something fun like that for when we go to Disney Next year!
You can find BeMe Nail Art Pens Here.  If you want 25% off use code "EntirelyKristen25" this code does NOT compensate me in any way – just gives you 25% off of some awesome Nail Art Pens!
*These products were given to me to try – All opinions of the product are my own*