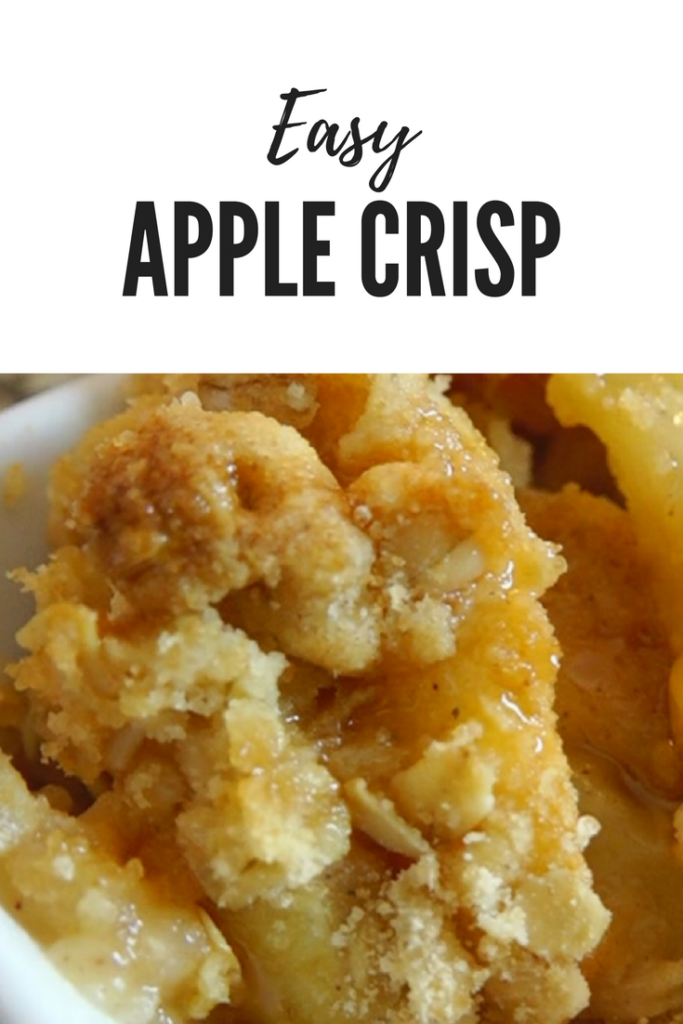 Hello Everyone!
So happy it's the weekend!
I wanted to share an easy fun fall recipe for apple crisp with you!
This is what you will need:
Apple Mix
½ cup Flour
3 Tbsp. Butter Melted
1 Tbsp. Leamon Juice
3 Tbsp Milk
½ tsp Vanilla
½ cup Brown Sugar
¼ tsp. Cinnamon
Thinly sliced apples
Crumble Top
½ cup Flour
½ cup Oats
½ cup Brown Sugar
1/3 cup Softened Butter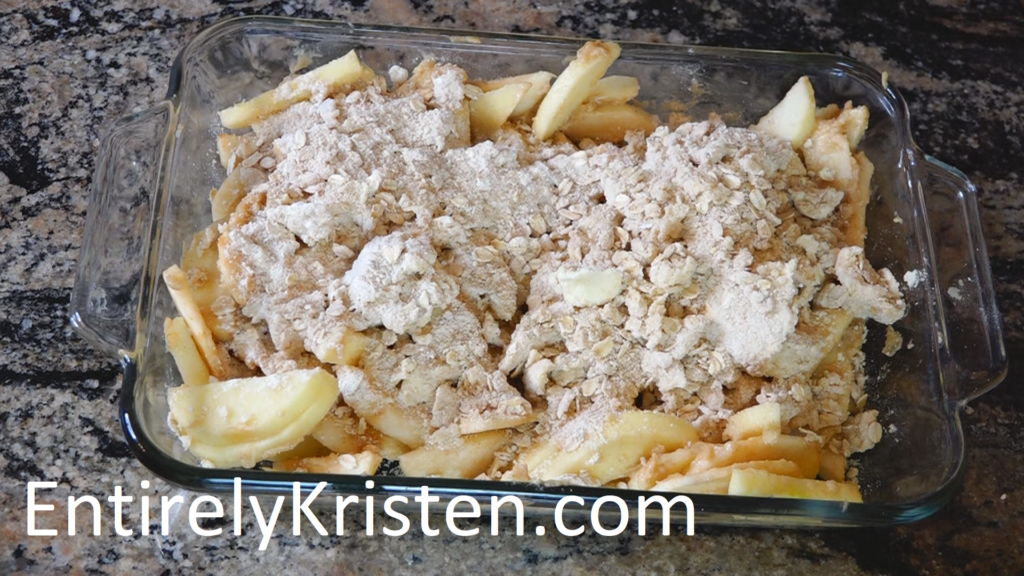 Directions:
First you start by prepping your apples – peel and slice them thin.
Combine all the ingredients for the apple mix in a bowl and mix together.
Then put apples in a pan, pour the apple mix over the apples and evenly coat the apples.
Next combine all of the Crumble Top together,  mix and pour over apples in the pan.
Bake at 350 for 30 min.
Let stand for 10 min.
You can watch my How-to video here:
I also have a great video for Apple Pie Bites: