Hello everyone!
This is my second month getting the Dreamer's Box (if you want to see what I received in the Frozen Themed Box you can check it out here).  From what I'm gathering the box can be purchased throughout the month and you will receive it early the next month.  For example this box was for October and the theme was Cinderella, but I received the box the first week of November.
The box I signed up for is the Ultimate Dreamers Box – however I do believe you can switch between boxes throughout the months.  I haven't personally done this, but when I'm in my account I do see an option to select a different size box.
This month the theme was Cinderella, which was fitting considering it was a Pumpkin time of year and Cinderella's famous carriage was made from a pumpkin in the movie!
I like all of the thought that the creator of the box puts into everything right down to the details of the confetti that is put into the box, this month it was Cinderella's glass slipper!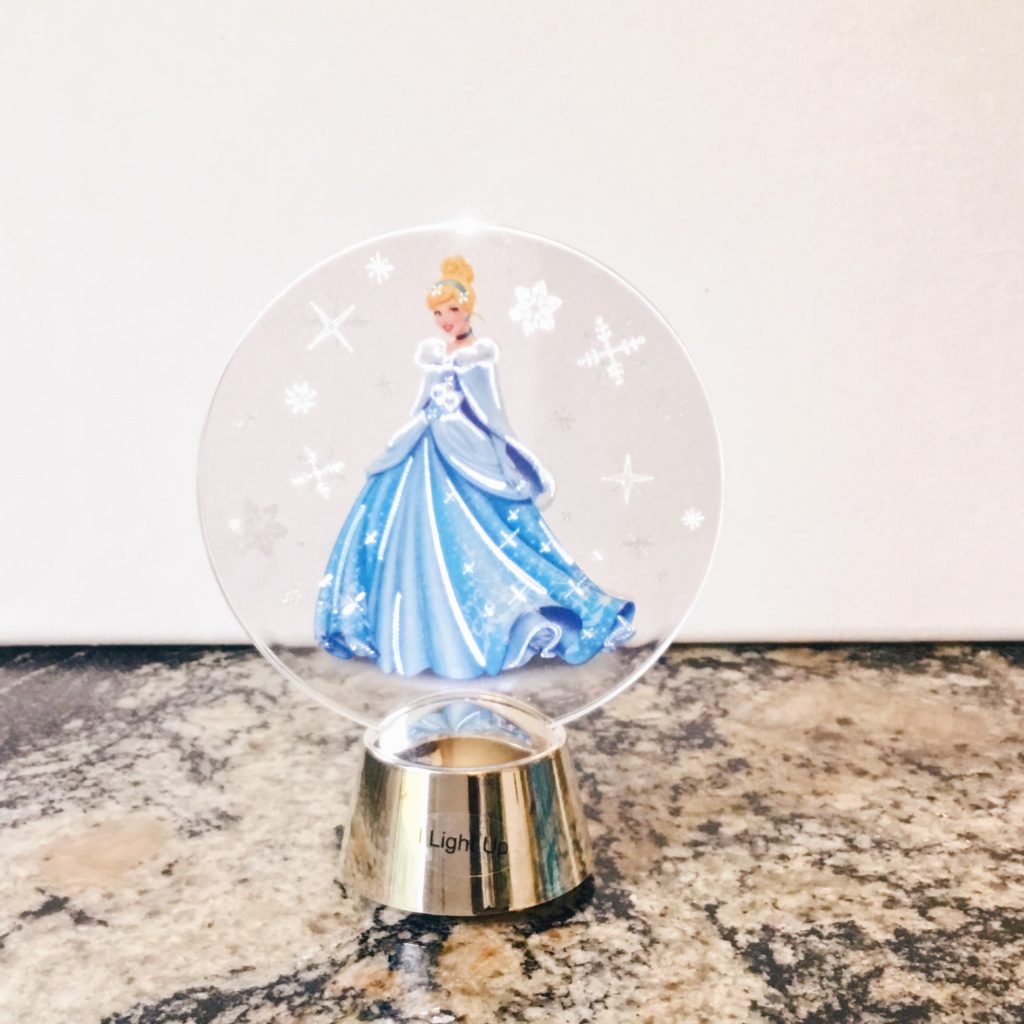 This box contained another Holidazzler with Cinderella on it.  It's just like last month's except this one has Cinderella on it.  Once you turn it on it twinkles!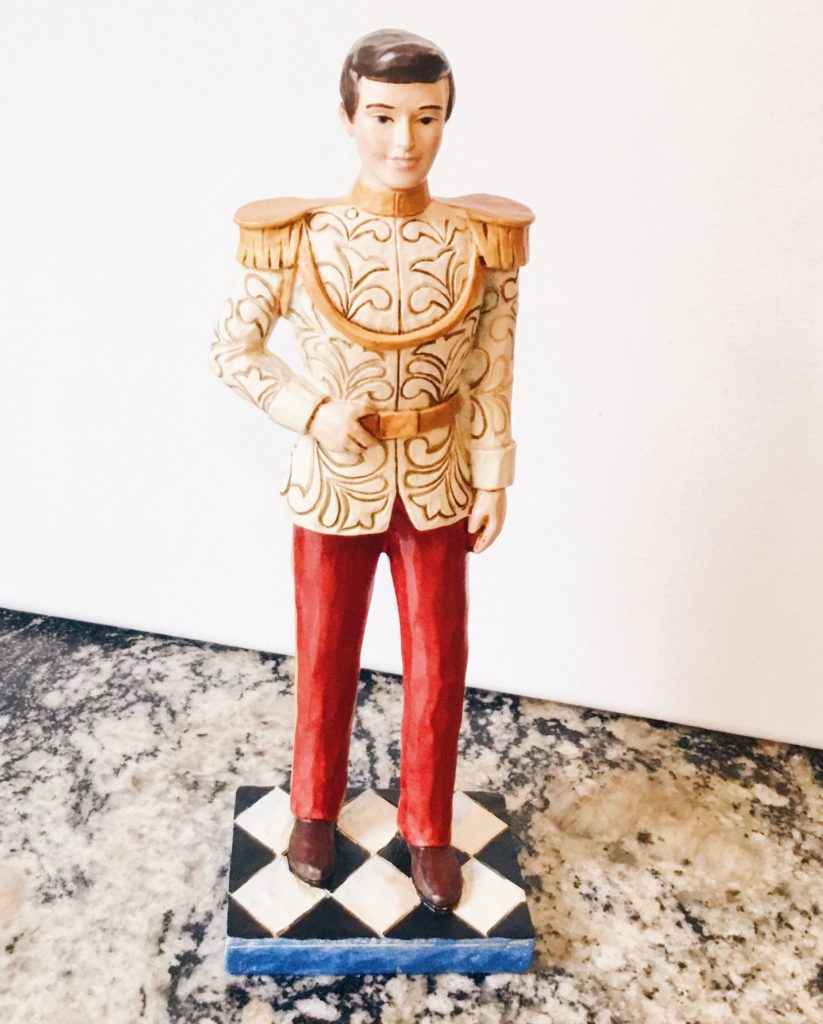 This box also contained 2 Jim Shore Figurines.  I am becoming an accidental Jim Shore fan thanks to this box! I loved my piece last month and I was beyond thrilled to see TWO in this box!! One was of Cinderella's Prince and the other had Jaq and Gus in a tea cup.  Gus is by far my favorite character in the movie and has been since I was a little girl (next to Cinderella of course) so I was super excited to see him included in this box!
Last was a Britto pop art piece of Cinderella.  This was a very unique and almost eclectic piece.  I like that the face of Cinderella pop's out of the frame, however it wasn't my favorite piece of the box.  I'm sure there are many who love this type of item but there was a lot of different colors going on (which I totally understand is the entire point of the piece) so I'm not entirely sure where I would put it in my home.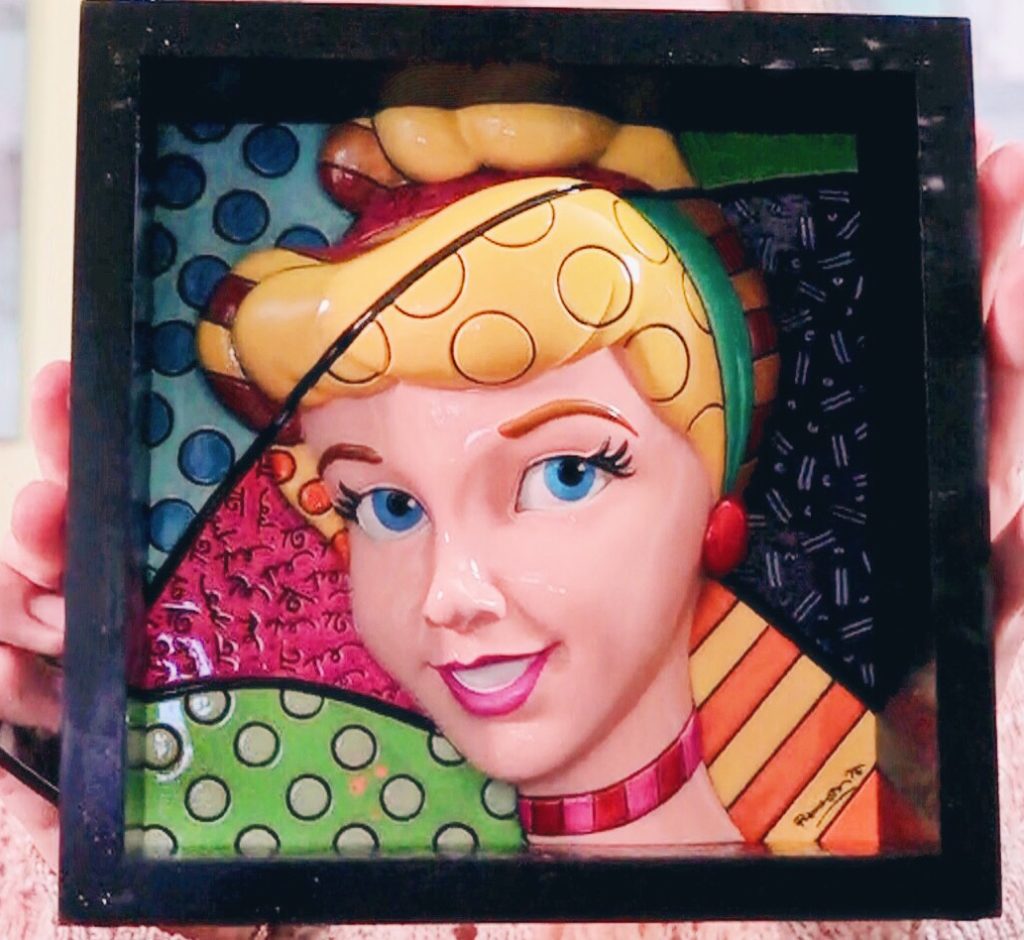 Overall I was very happy with the Dreamers Box this month – my favorite item was the Gus and Jaq figurine! I'm  huge fan of the little animal helpers so I'm always happy to see when they are included in boxes I receive!
If you would like to sign up for the Dreamers Box you can do so here – be sure to let them know that Entirely Kristen sent you! Next month's theme is Star Wars!!
*I pay for the Dreamers box myself and the links are affiliate*