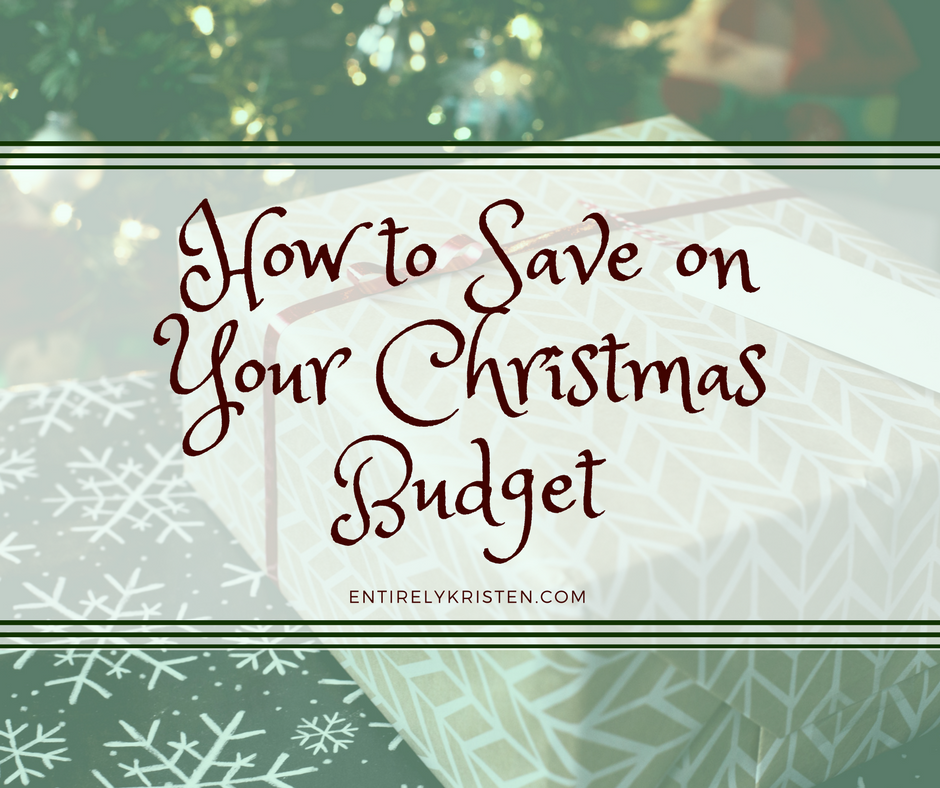 Hello Everyone!
Entirely Kristen has officially been up and running for one month to the day! It's a small milestone, but a milestone nonetheless. Thank you all for stopping by and don't forget to subscribe if you aren't already (the Subscribe box on the right hand side!)
Today I wanted to talk about ways to save on your Christmas Budget.
*Links are Affiliate links*
Shop From a Discount Site
Discounts sites are great in my opinion, it lets you snag some great items at a good price.  One of my personal favorite discount sites to shop from is Groupon. They always have good items (and some strange ones too – lets not kid ourselves) but overall the value of the site is great! I also like Amazon Prime, I know this isn't a discount site per se, but if you are an Amazon Prime member you get access to some early deals that can help cut the cost of Presents.
Shop on Black Friday and Cyber Monday
If you missed my post earlier this week you have to check it out.  It's all about tips to help you save more on Black Friday and Cyber Monday.  This is typically when I do my Christmas shopping just because the deals can be hard to pass.
Use Cash Back Sites
I've been using cash back sites for years.  My favorite one is E-Bates, this site gives you great percentages back and you see it fairly quickly. You literally get paid to shop through them and it's great!
Clean out Your Clutter
I love the marketplace on facebook (or even local garage sale groups or Mom to Mom groups) to unload items.  Look around your house and de-clutter the items you no longer need, take a nice photo of them and post them in a group, or Craigslist or e-bay! This will help get you some extra cash for Christmas and help clean out your house! Just be sure to go about selling online in a safe way – I always say error on the side of overcautious.
Give the Gift of Memories
If you really need to cut back on the Christmas budget, remember that memories will last a lifetime.  There are a lot of fun Holiday Activities that you can do for free that make this time of year Magical! When a family member looks back 5 or 10 years from now that will be the big take-away, not the material items they received.
There you have it! Some easy tips that can help cut costs or even Expand your Christmas budget! What is everyone most excited for this Holiday season?