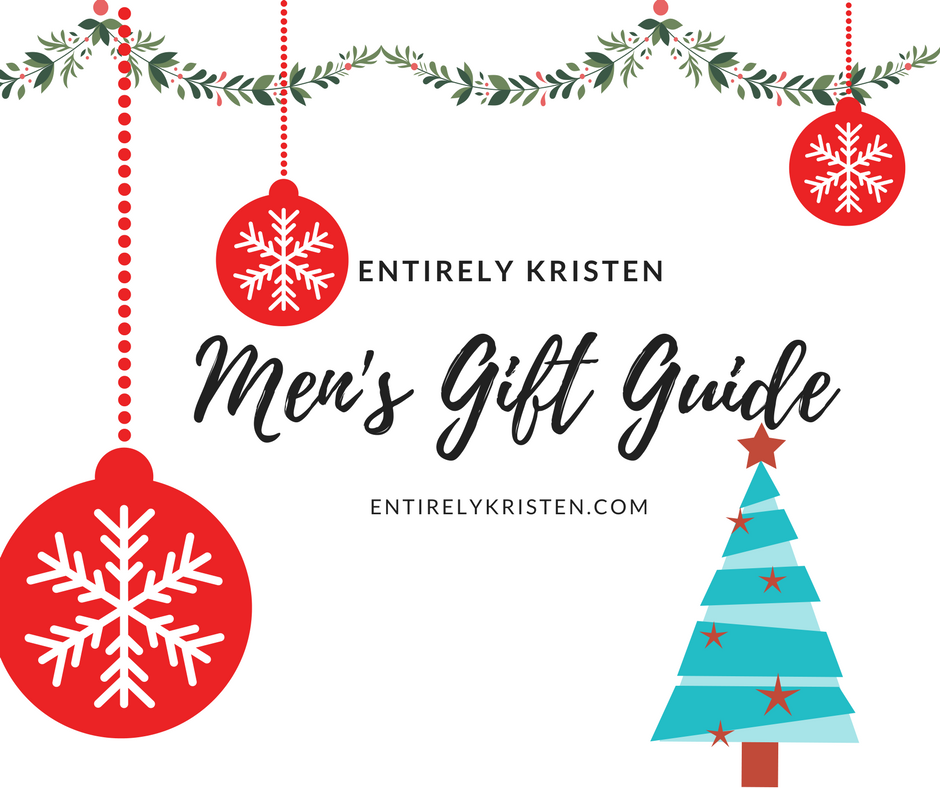 Hello Everyone!
Happy Black Friday! I hope everyone can get the deals they are hunting for and I also hope everyone had a Happy Thanksgiving!
I can't believe Christmas is the next big holiday! It's so exciting! That's why I wanted to put together a quick little gift guide for the men who may be on your list! Be sure to check out my Women's and Children's Gift Guides as well! This post contains affiliate links.
Dollar Shave Club:
My Husband has been a part of the Dollar Shave Club for over a year now and all I can say is that it is an amazing service! Plus this is a very practical and useful gift!
Drone:
I gave my husband one of these a couple years back (it was just a smaller one).  He was so excited he started flying it around our house.  It did crash land a few times, but he eventually got the hang of it.  These are fun things to have and they vary in price quite a bit depending on the kind of drone you want, which means there typically is a drone at nearly every price point!
Watch:
This is very much a stereotypical gift, however it also is a useful and timeless (pun intended) gift! I love the Wood watches personally and my Husband has a Jord watch that he absolutely loves!
Anything From Cabela's:
This isn't for everyone, but my husband is very much an outdoors kind of guy.  I could pick out absolutely anything from this store and he would be excited about it!
Sports Items:
Pick a shirt, jersey, or hat from their favorite sports team.  We are forever Spartans over here, it's both of our Alma Mater and it's actually where we met so I always know that anything MSU will be a hit!
Subscription Box:
There are so many fun subscription boxes out there specifically curated for men, you can find some here!
*links are affiliate links*