Follow my blog with Bloglovin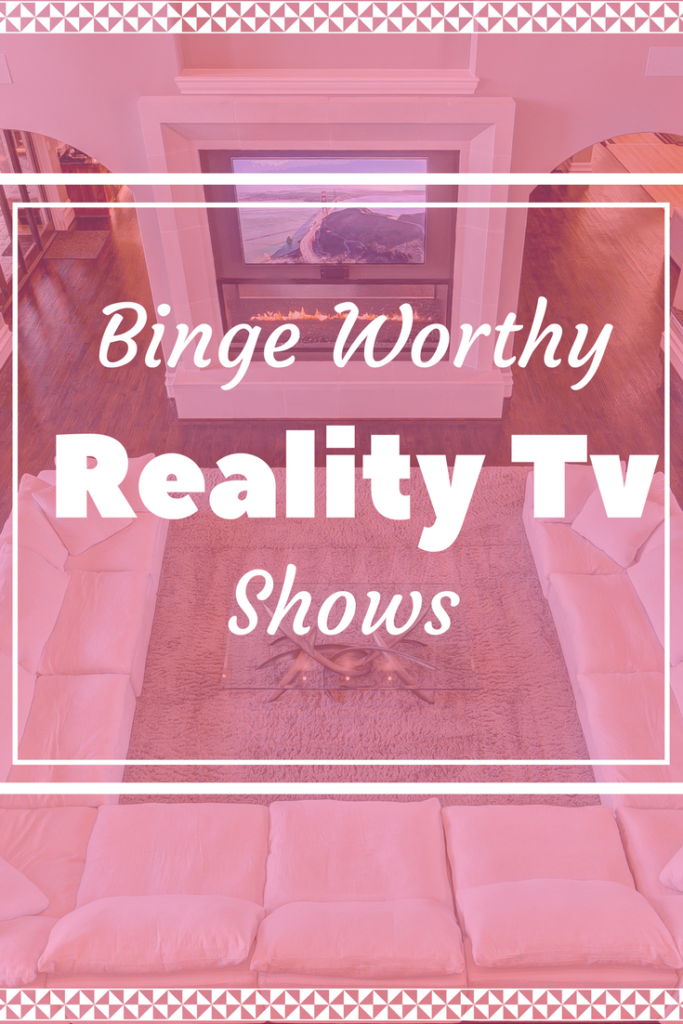 Hi Everyone!
I'm sure you know by now that Reality TV is a Shameless Guilty Pleasure of mine. Well I have a list of Binge worthy reality TV shows.
Reality TV is the perfect kind of show.  You can watch it and be entertained – while at the same time not have to be 100% attentive.  It's the perfect kind of TV for a busy mom.  Or one who has watched a little more Mickey Mouse Clubhouse than they care to admit! *slowly*raises*hand*
I always say – it's the kind of show that has a 'plot line' that really isn't much of a plot line at all.
Top 10 Reality TV Shows to Watch
You can read all about my thoughts on Reality TV here – where I confessed my obsession with it. BUT this post is alllllllll about my favorite Reality shows to watch. In order!
Survivor:
This is just simply the best show ever.
That's pretty much all that needs to be said here….but I will elaborate a bit more.
If you don't know what survivor is then I think you've been living under a rock for the better part of 17 years! I have been an avid watcher of Survivor and have loyally watched EVERY SINGLY EPISODE of all 34 seasons. *For Real Guys*  Back in College I wanted to be on Survivor and almost tired out for a local casting call.  I just couldn't handle the thought of not having chapstick with me (I know …. The horror).  The debate in my head went like this.
– little food – eh no problem.  Hard challenges – that's ok, I work out.  Living in the elements – it can't be that bad.  No chapstick – Ummm NOPE … because you know THAT was the deal breaker in this scenario! The absence of chapstick.
Definitely a Binge worthy Reality TV show If I've ever heard of one!
Big Brother:
Now I am fairly new to the Big Brother Scene.  I know it's been around for quite some time but I only started watching it 2 years ago.  I must say I thought this was a stupid show the first episode I watched.   Mostly because of all the weird challenges and having to dress up for them.  Then I realized that it was kind of *almost* in real time.  That fact alone pretty much changed my entire view of the show – because there really was no way to have a "spoiler".  Now I look forward to every episode and LOVE that there are 3 a week!!  PLUS Celibrity Big Brother is starting soon.  Yes, I already have my DVR set up!
The Challenge:
I'm a sucker for this show.  I started watching it in College about 8 years ago (sheesh that makes me sound old, but I guess I am creeping closer to the big 30) and I still love it.  I love the entire game play aspect.  It's *almost* like survivor – except they bring back the same people.  So everyone knows how certain people 'play the game' which adds an entirely new layer to the politics of the game.  I think the fact that viewers can have a favorite – and that favorite has a good shot of being back on the show is a huge draw for fans. Plus there are some challenge 'legends' out there (I'm talking about you Bananas) who play the game so well that it's just exciting to watch it all unfold.
The Real World:
This is the PERFECT example of a plotless "plot" show and it is amazing! First off – competitors from "The Challenge" *almost* always (until recently) start off on this show.  It is usually filled with a good mix of random romance, parties, and of course housemate drama.  I will say I enjoyed the show more when it was just a group of people in a house and less about "the next big twist" which is what seems to be what all the latest seasons are about.
Alaskan Bush People:
This show is great! I love everything about the show.  It is beyond entertaining.
If you don't know what this show is about just read the title and make a guess.  It's about the Alaskan bush and one family (mom, dad, and 7 kids) who were attempting to homestead a piece of land.  Which – by the way – the fact that there are 7 kids in this family alone could merit a show anymore. Recently the matriarch of the family was diagnosed with cancer and the show is no longer in Alaska, but rather California where the mother is having treatment.
For whatever reason, this show is the one where I see the most controversy. (I know – how dumb – The Kardashians could marry and divorce a zillion people, claim their poor (or whatever it was Kanye said), and have on-again-off-again relationships that rival Rachel and Ross on friends)
… but you know THIS show – The Alaskan Bush People – It's the real outrageous one  – *insert eye roll here*.  I personally could give two craps about how real "reality shows" are – I still enjoy them, especially this one!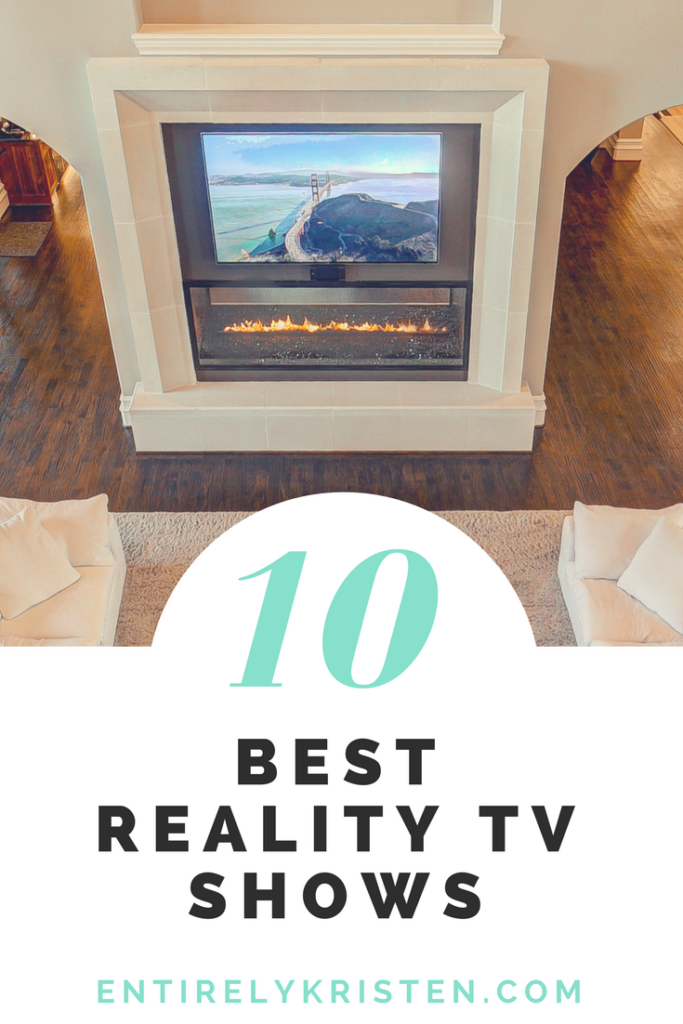 The Amazing Race:
I actually sent in a casting tape for this show with my sister.   As I'm sure you can guess by the fact that I was never on the show –  I was not chosen.  *so sad*
That has not deterred my love for this show! There are so many great places they visit – plus anytime the show goes to New Zealand I kind of geek out because I loved my time there so much!
Bachelor in Paradise:
This is my favorite of all the Bachelor Franchise shows, mostly because I love that more than one couple can exist!  That's what makes this so great for viewers.  You can root for multiple people and they ALL have the potential to be happy in the end.  Rather than just two.  Plus, I just find it entertaining!
Are You The One?:
This is an MTV dating show where they find "Perfect Matches" through some sort of "magical relationship testing" they do.  Typically 10 couples are selected to live in a house and figure out who their "perfect match" is.  There are 10 "Match ceremonies" where they pair up and are told how many couples are sitting with their "perfect match."  If by the end of 10 match ceremonies everyone is with their match they win!
There is also a "truth booth" where they can send in one couple a week to see if they are a match or not.  It really just comes down to a process of elimination and best educated guess once you get enough truth booths and ceremonies in.  However, everyone always wants to 'play with their heart' (I say that with a hint of sarcasm) rather than their head! If they were to systematically go through everything right from the get go – and just think about it logically everyone would be better off! Process of elimination people! It's a real thing!
Are You The One Second Chances:
Yes it's a spinoff of the show above, and yes – I clearly have a soft spot for MTV reality shows. This is where Perfect Matched Couples from the show compete against each other "Amazing Race Style" but within one country.  Each win gets a Perfect Match more money in their bank account.  If they are the last couple in a competition they are sitting on the chopping block.  The saving grace being that is the house votes on a couple to be faced with "The choice."
Which is basically the prisoners dilemma (hello law school peeps!) but with money.
If they both choose to share the money, then they stay in the game.  Resulting in the couple on the chopping block going home.
If one chooses to "steal" the money while the other chooses to share,then the one who stole it gets it all.  This also means they go home.  Leaving the couple on the chopping block to play another day.
If both choose to steal, then they both go home ….with nothing.  Plus to add insult to injury, their money goes to the couple on the chopping block (who gets to stay in the game).
Bachelor/Bachelorette:
This show used to be one of my all time favorites.  It was something I would look forward to it.  At one point I even said, if I was still single by the time I was 25 I would send in a tape.  I find this show entertaining still.  However, my qualm with it is that for some reason the men they find seem to be big baby's and it annoys me.  Not all of them are – but a good deal of them.
This is only as of recently too, at least that what I think.  I know I didn't always think that.  I have a bit of a type though – Big strong arms and lots of tattoos.  My friends always joked in college that I basically liked men who looked like they just got out of prison. So when there is a man who seems to be more into his looks than I am, or is turning into Gossip Girl herself, I tend to be annoyed by him.
Granted I'm sure they are all "characters" and the show has to have the catfights and (what is a catfight between men called?) for ratings.  But still – it just bothers me.  However, I have no shame is "choosing a side" when I need too (this is when I firmly stand on Team Tenly to this day).  Hence the fall to the #10 spot in my top 10 Reality TV shows.
Do you have a favorite that didn't make the top 10? What one is it? If I don't which it already I most likely will start (Like I said *SHAMELESSLY* addicted to Reality TV)