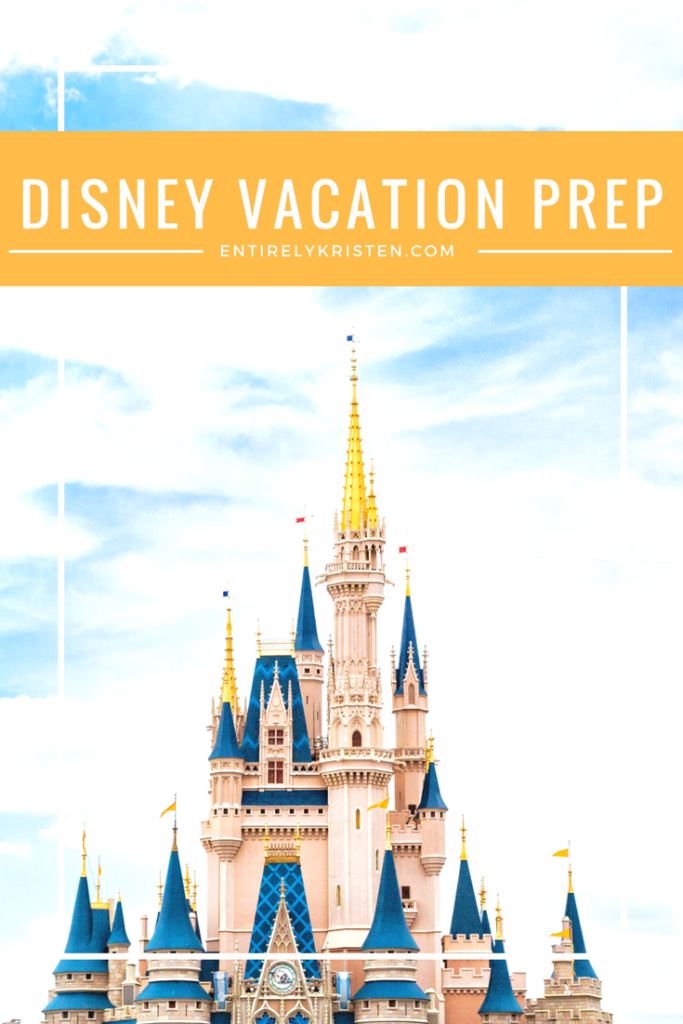 Hi Everyone!
I am so excite for Disney I can barely contain it! As the trip gets closer my excitement level just keeps reaching new heights!
As many of you know I haven't' been to Disney in a VERY long time.  This will be my daughter's first trip to the park so I want to make sure it is special. ( As if Disney couldn't be ) But you know what I mean! The first trip only happens ONCE!
So I wanted to share with you what I'm doing to help prep for our upcoming trip! (P.s. some links in this post are affiliate links).
What I'm Doing to Prepare for our Disney Vacation
There are so many things to do when preparing for Disney Vacation.  Here are just some of the things I am doing.
Outfits I'm Wearing to Disney
What I'm planning on wearing to Disney is a big deal to me.  I actually have ordered a few special shirts from Etsy (post to come in the future… once they arrive).  I'm very excited about it.  I have a whole outfit planned that has a Beauty and the Beast theme to it!
Plus my whole family will have These matching shirts … yes we are THOSE people…. shamelessly!
The biggest thing is to make sure to order the outfits with plenty of time to spare! So if you're planning a Disney Trip and you want special shirts, be sure to order way before your trip!
Outfits My Daughter's Wearing to Disney
The biggest thing for me here (planning wise) was to make sure she had a "My first trip to Disney" Shirt.  I'm still trying to figure out the rest of her outfits.  Along with weather contingent outfit options.  (For any seasoned Disney Travelers out there let me know if you have any tips!)
Mickey Ears
These are just a must if you're a Disney Fan! I only recently received my very first pair from a subscription box.  Since that first pair I've ordered some on Etsy for my Beauty and the Beast Outfit.  I also ordered a Buzz Lightyear pair because my daughter LOVES Buzz Lightyear!
These usually take quite some time to come in because a lot of places make them as the orders come in.  I ordered these about a month ago and I am still waiting for them to be shipped. If these are something you want for your upcoming Disney vacation be sure to order well in advance.
Getting Amped up from Subscription Boxes
This isn't something you "Have" to do.  It's just something that is making the excitement of going to Disney even greater.  It's a fun little surprise we get every month and some even have items directly from the park itself inside!!  If you haven't already be sure to check out my Great Big List of Disney Subscription Boxes to see what I loved and what I didn't.
Planning our Disney Meals
I've already made reservations for our sit down meals during the trip.  This was much harder than I expected it to be and a lot of the places filled up so fast.  I honestly was shocked at how difficult it was to get reservations at some of the places.  I knew I wanted to have a couple Character meals so I knew I needed to be sure to snag the reservation for those while I could!
Planning our Disney Fast Passes
So I'm not going to lie – I'm still figuring this part out to a degree.  Currently I have one Fast Pass still left unplanned.  This was not my initial intention.  Apparently you can only sign up ahead of time for one fast pass in one park for one day (if anyone knows if you can get around this please let me know).  When our Fast Pass sign up opened up I had been in and out of the Hospital so I wasn't able to get on right away like I initially intended too.  But I was able to snag a Frozen fast pass – which was the main thing we wanted!  It just isn't until later in the day.  We are planning on going to one park in the morning and then in the afternoon head on over to Epcot for Frozen.  So I need to find another fast pass for Epcot still.
Watching Disney Movies Like it's My Job
This is mostly for my daughter, so she knows all the characters she will meet.  We obviously know the main ones (Mickey, Minnie, Donald, Daisy, Goofy and Pluto).  We've known them basically since she was born thanks to the Mickey Mouse Clubhouse.  Her first birthday party was actually a Minnie Mouse Theme! Frozen has always been a favorite too, but the other Princesses and characters (aside from Moana) she didn't really know.  So We've been watching Disney Movies like it's our job! I basically always have a Disney movie on in the background anymore!
As a result we often randomly break out into song and dance in our household.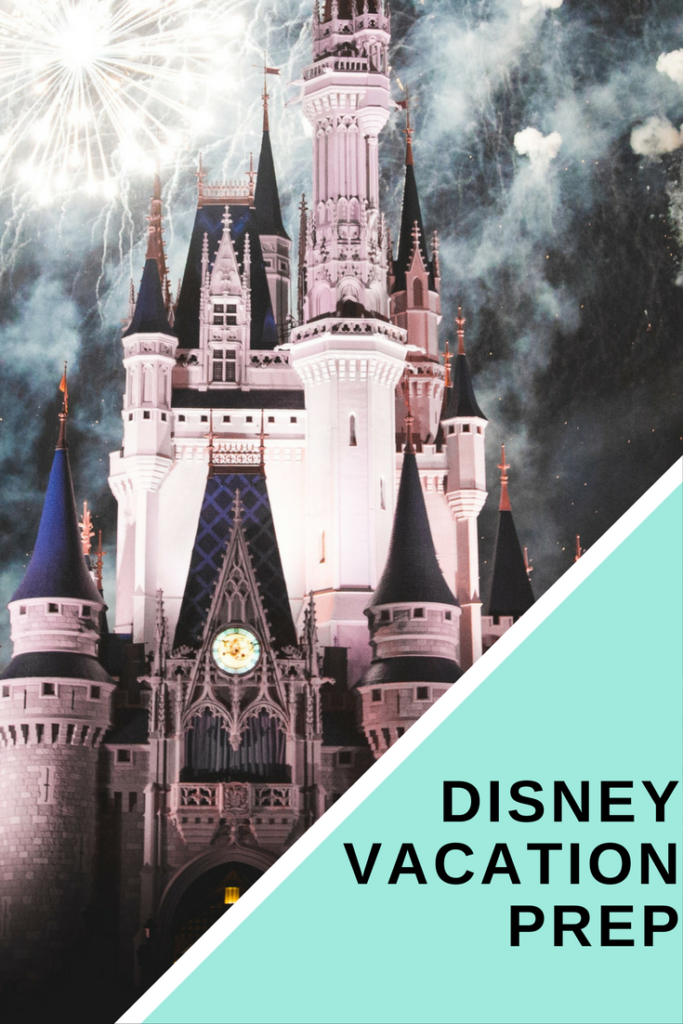 Obviously there is a ton that goes into Planning a Disney Vacation (I will have a post on that in the future).  These are just the things I find the most fun to prep you for your Disney Trip!