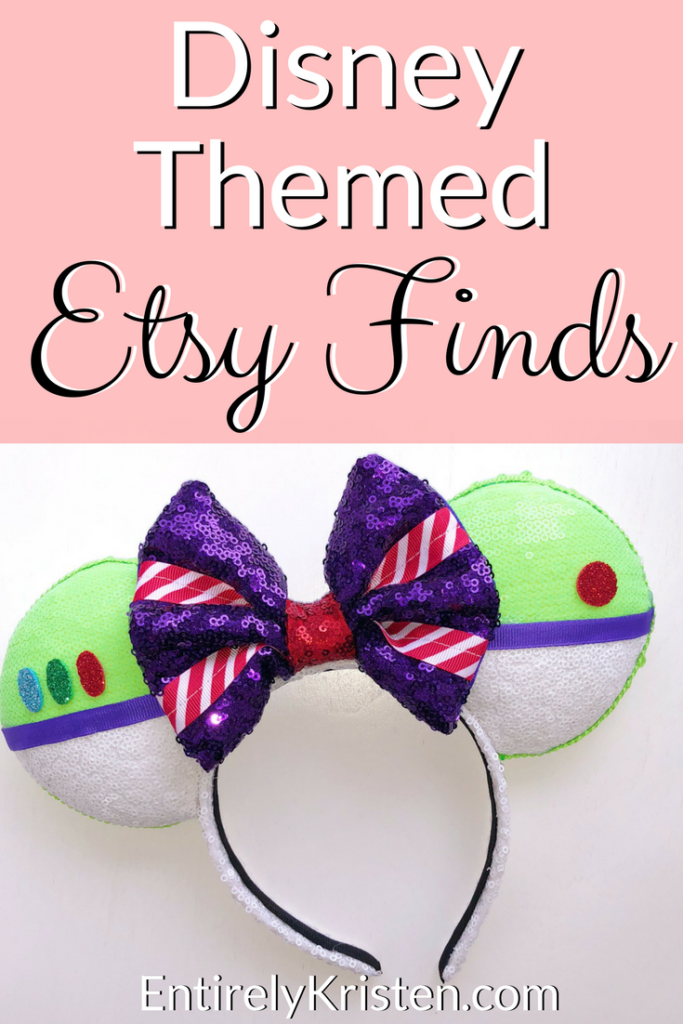 Hello Everyone!
Etsy has recently become an obsession of mine! (For reals guys!).
First off, I love that you can support smaller shops with this platform.  I think that alone is a great thing about Etsy.  But, there are also some amazing things on Etsy guys! Some of the focal pieces of my daughter's First Birthday party were from Etsy!
Of course my go to place for adorable Disney items for our upcoming Disney Trip is Etsy! So I wanted to share some of my Must have Disney Etsy Finds with you all.  *The links in this post are affiliate links.*
If you haven't already be sure to check out the *not-so-typical* thing's I'm doing to Prep for Disney and my Favorite Disney Subscription Boxes.
Must Have Disney Etsy Finds
I was struggling with what to wear to Disney before I decided to look on Etsy.  These are some of the items I ordered from Etsy specifically for our upcoming Disney Vacation.  I knew what I wanted to wear to Disney and had Disney outfits planned out in my head.  I just had to order them!

Beauty & The Beast Shirt
I am most excited about this shirt! I plan on wearing it with Belle Themed Disney Mickey Ears and white pants or shorts.  Whatever works better with the weather that day.  I do plan on bringing either a shirt I can wear under it or a zip up coat I can wear over it.  Just in case it's chilly.  I'm leaning towards the shirt under it.  That way you can still read the "I want adventure in the great wide somewhere" quote!
Beauty & The Beast Disney Mickey Ears
These Beauty & The Beast Disney Mickey Ears were specifically chosen with the shirt above in mind.  Plus I'm a Belle fan who's starting her Mickey Ears collection!
Snow White | Evil Queen Shirt
I am a HUGE villains fan (I know I'm strange) and I absolutley LOVE this shirt.  I partially blame the show once upon a time for my villain obsession (I mean who wouldn't love Regina?!). I just adore the shirt and think it will make for a great Disney Outfit to wear.  Plus I think I will be able to wear it again during apple orchard season!
Buzz Lightyear Disney Mickey Ears
My daughter LOVES Buzz Lightyear.  So I had to get a pair of Buzz Lightyear themed Mickey Ears (the second they came in she was all excited and started yelling "Buzz!") So they were already a hit!
Daughter's First Trip To Disney Shirt
This shirt was a Must Have for our trip! I absolutely needed a My first Disney Trip shirt for Baby Girl! There are so many options on Etsy as you can see here.  This was the one I decided to get because of how adorable the Minnie Mouse was!
Toddler Boy Disney Shirt
My nephew (who is also going with us) needed a shirt.  I mean what kind of Auntie would I be if I didn't get him a Disney shirt too?! So after much deliberation I ordered him this shirt because I just loved it.  It's so funny! Plus it has Mickey on it (so he will match Baby Girl's shirt too).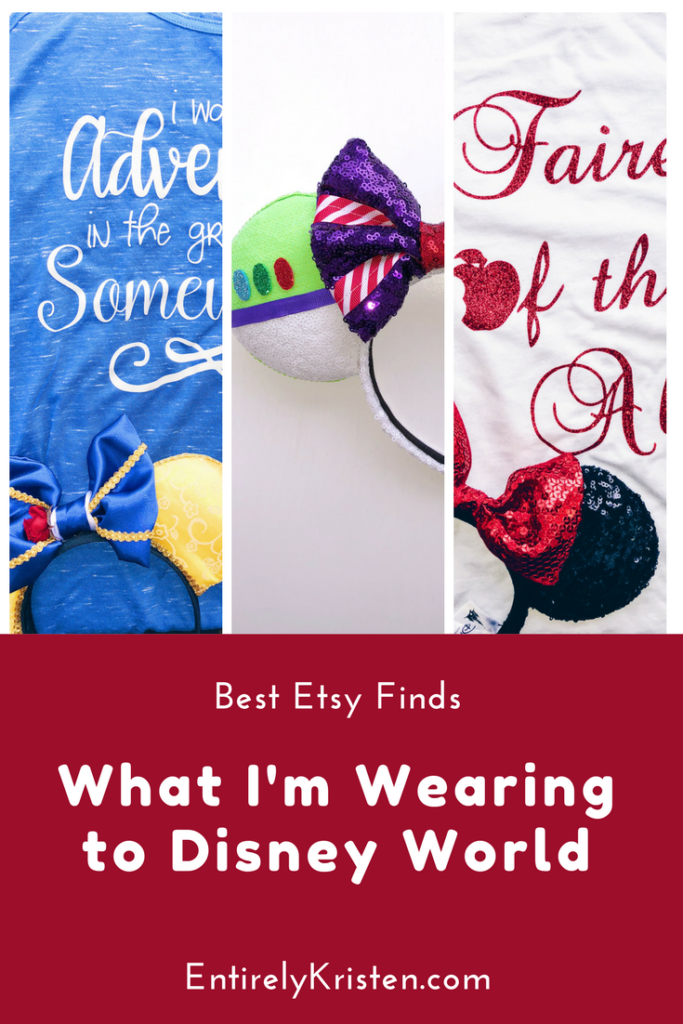 Those are some of my Etsy Finds for our upcoming Disney Vacation.  Plus they are what I plan on wearing at Disney.  Am I the only one who plans out their Disney outfits??